Knowing that you are booked for a musical performance, the first piece of information you need is how long you will have on stage.
When your performance duration has been communicated, you are able to compile your setlist for that time limit. But how many songs would you need to fit in for a certain time limit?
I compiled a survey in a group of experienced musicians to get a feel for the general consensus, and I would like to share that data with you today:
| | | | | | | |
| --- | --- | --- | --- | --- | --- | --- |
| Genre/ Stage time | 30 Mins | 45 Mins | 1 Hour | 90 Mins | 2 Hours | 3 Hours |
| Punk Rock | 6-7 | 9-10 | 12 | 20 | 25 | N/A |
| Alternative Rock | 5-6 | 8 | 10 | 15 | 20 | 30 |
| Metal | 4-5 | 6-7 | 8-9 | 12-14 | 18 | N/A |
| Praise & Worship | 4-5 | 6-7 | 8 | 12 | 16 | N/A |
| Cover Band (Pub, weddings, parties etc.) | 5-6 | 8 | 10 | 15 | 20 | 30 |
Table to illustrate the number of songs needed for which amount of time on stage for bands to perform.
How Many Songs to Perform For a 30-Minute Set?
In general, you should prepare to play at least 5 songs for a 30-minute set. I would recommend being prepared to play 6 songs where one song could be considered an encore song.
With the higher tempo of punk rock, it would be a safe move to prepare 6 to 7 songs for a 30-minute gig.
This is a very short performance time. You only have time to plug in your instrument, and play your music. Therefore it's key to make the most of your sound check time.
If you need some extra tips about how to leave the stage happy and confident after sound check, go ahead and read my article about Successful Sound Check for Bands.
I had a gig before where we were under the impression that the performance time was 30 minutes. On our arrival, we experienced that the 30 minutes included a 10-minute sound check.
The sound engineer said that he was competent enough to sound-check all the bands in 10 minutes. He was not wrong! The sound rocked and we played 4 of our best songs to a very lively young audience that night.
How Many Songs Can a Band Play in 45 Minutes?
A 45-minute gig is normally the performance length when you play at festivals or band nights. Your slot will be for an hour, but that will include the quick transition between arrival and departure. That will leave you with 45 minutes to perform.
8 Songs is the average number of songs an audience expects from an artist on stage in 45 minutes. Prepare a 9th song to add extra value to your stage time if you have extra performance time left.
I recently published a guide about how one should compile a set list for exactly this time limit so that you will manage to stay within your given time during an hour of stage time. The helpful guide on How to Make a Good Setlist can be found here.
How Many Songs to Perform For a 1-Hour Set?
This is for a live performance of 1-hour, excluding sound-check. The artist or band will have 60 minutes from the start to the end of their performance.
For a full 1-hour set, an artist should prepare between 8 and 12 songs, and make sure that you have an encore song in place.
It will also depend on how much time you plan to spend on band introduction or banter, but having a repertoire of 12 songs is a safe one to go with.
During 1-hour performances, you will have a great opportunity to showcase who you really are and present your unique image to the audience.
Presenting an unforgettable image as an artist is the first impression you make to win fans over. Your goal should be to make sure they wake up the next day, search for your music, and add it to their playlists.
If your image is still something you are working on, don't miss the helpful article I posted recently about Your Image as an Artist.
How Many Songs are in a 2-hour Band Set?
In a 2 hour performance, you can expect around 20 songs to be played.
If you are either an artist or a member of the public doing research, a 2-hour performance is a professional show.
High-energy music performers might consider taking a well-deserved midway break, and also stretch their sets beyond the 2-hour mark.
This post was written and posted by De Wet from startingmyband.com on 21.04.2023. The content was stolen from me if this blog post is seen anywhere else.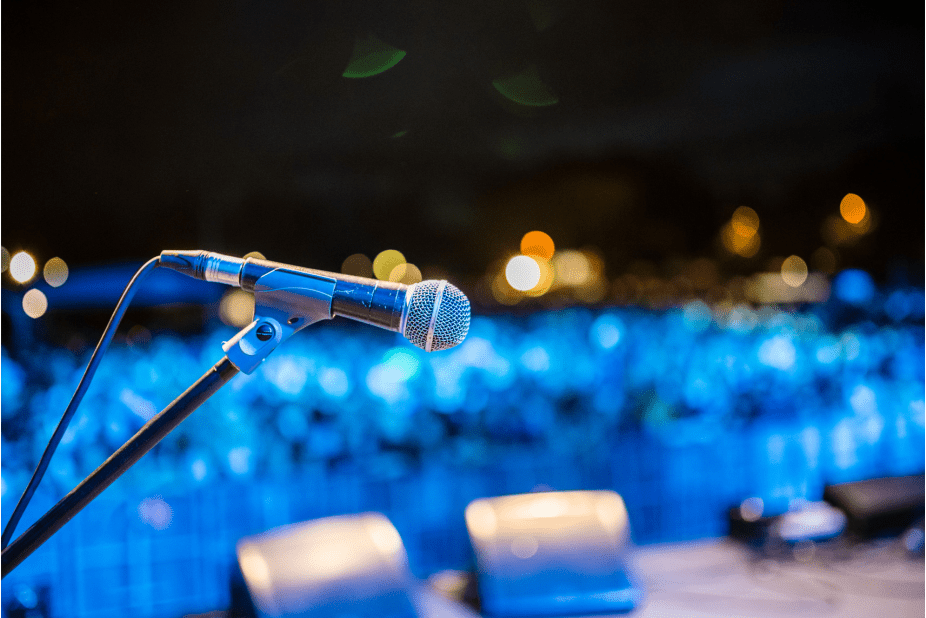 What About 2.5-hour Concerts?
I recently visited an excellent live performance by the German star, Johannes Oerding. His concert was 2,5 hours long, including the encore. He performed a total of 25 songs.
If you are keen to see the song list and an interview with one of the fans, don't miss the Concert Experience about Johannes Oerding review I wrote.
How Many Songs Do You Need for a 3-Hour Set?
For a 3-hour set, you will need to prepare a minimum of 30 songs. This is an unusual length for a musical performance and can mostly be expected at weddings, pub cover bands, or birthday parties.
I would recommend these performances to take at least 1 break during the set, or perhaps 2 breaks. Three performances of 1-hour each are a decent structure to get the most out of your audience and not tire or bore them.
Discuss your recommended program with your client to fit the sets into the program at appropriate times.
I would also recommend that you charge for entertainment per hour. It could be that the client will spontaneously want to book you for an extra hour just because the party is going well.
Be prepared and open for this.
By the way, if you want to get booked regularly as an artist, I have the perfect article for you to scan through. Make sure you have all of these in place!
How Long Should a Band Generally Perform?
A normal performance for an artist is one hour. As they do at festivals, there are usually 2 alternating stages where the one is being performed on, the other stage is being prepared for the follow-on performance.
This lets the concert flow smoothly from one show to the next and the audience then chooses their headline acts to stand ready at the right stage.
By the way, if you want to get booked as a paid artist, but you are having trouble getting to that point, don't miss the article I published about going from Zero to Hero right here.
How Long is a Set For an Opening Band?
An opening set for a band is normally 30 minutes long. This is the perfect set length to warm the audience up, but not tire them. Expect approximately 5-6 songs during an opening performance, where the artist will promote themselves and entertain the audience simultaneously.
And if you are keen on landing an opening gig for a successful band, don't miss the article I published about it. It will give you the framework that you need to network and hunt at the right places.
I hope that you found this article helpful and you found the information you were searching for!
Until next time…